WHEN CLEANING AND SANITIZING IS CRITICAL IN POULTRY OR EGG PROCESSING FACILITIES…
…A UNIQUE SYSTEM TO MEET YOUR CLEANING AND PROCESS CHEMICAL NEEDS
Efficiently Economically Environmentally and Safely
ChemStation Solutions:
The ChemStation system offers custom-formulated, environmentally friendly, industrial cleaning a process chemicals, delivered to refillable containers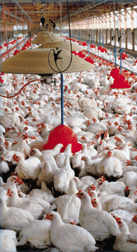 CHOOSE CUSTOM FORMULATED DETERGENTS, DISINFECTANTS AND SANITIZERS FROM CHEMSTATION
To meet the specialized needs of poultry processing and egg processing plants, ChemStation manufactures water-based, biodegradable sanitation and process chemicals which:
Are blends of synthetic detergents, emulsifiers and wetting agents
Span the foaming spectrum, from no-foam to high-foam
Are safe for use on aluminum and other soft metal surfaces, and on polycarbonate plastics
Work effectively in hard or soft water and require no special softeners or additives
Will not dull, waterspot nor streak stainless steel, tile or painted surfaces
ENVIRONMENTAL SOLUTIONS
State-of-the-art techniques are used to formulate water-base, biodegradable, cleaning compounds
Assistance in complying with applicable USDA regulations
Assistance in waste stream management
No contamination from discarded containers or residue
Analytical processes exceed all environmental standards
ChemStation's products meet USDA guidelines for use in federally-inspected meat, poultry and egg processing plants
ChemStation products can be formulated to provide foam that will dwell on both vertical and horizontal surfaces. This process activates soil for easy removal. Additionally, ChemStation's revolutionary new application process uses a low-maintenance, airless chemical delivery system utilizing existing water lines. Apply the product at low pressure and reduced temperature to ensure improved food contact surface coverage, better cleaning and reduced overall operation costs.
ALKALINE CLEANERS
Mild, strong, and chlorinated alkaline cleaners designed for every cleaning process on every surface from shipping and receiving area to slaughtering area, eviscerator, secondary processing and packaging areas.
CIP AND COP PRODUCTS
ChemStation's free-rinsing cleaners are ideal for process equipment, transports, and wash machines. These cleaners are safer to use than powdered caustic products and do not leave any undissolved residue
ACID CLEANERS AND SANITIZERS
Acid cleaners are used to clean and brighten aluminum and stainless steel.
Sanitizers include quaternary ammonium products and sodium hypochlorite products to be used in your slaughtering, processing and packing areas.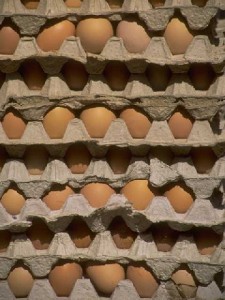 EGG CLEANING/PACKING INDUSTRY
The ChemStation System of custom-formulated detergents and dispensing equipment provides the egg packing industry with unique opportunities to improve overall process cost. With the ChemStation System, you will experience:
Lower dirt counts
Increased Line speed
Better process controls to work hand-in-hand with your HACCP Plan
Independent documentation of critical control points such as pH and/or conductivity readings in wash tanks, dispensing equipment maintenance and equipment calibration schedules.
CHEMSTATION DELIVERS THE SOLUTIONS YOU NEED
FOOD PLANT SUPPORT
ChemStation offers a full complement of food plant support including…
Sanitation Manual Development
HACCP Plan Assistance
OSHA Compliance Assistance
Training:

Employee
Chemical Handling
Lockout/Tagout
Hazard Communication
Cleaning Procedures Assistance

Pre-Audit Survey

CUSTOM FORMULATIONS
ChemStation can create special formulas to meet your requirements or specifications, including chemical content, pH, foam levels, VOCs, etc.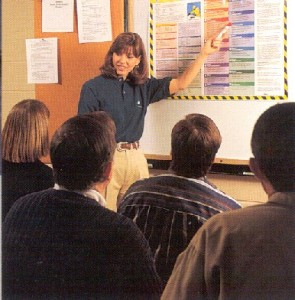 EQUIPMENT OPTIONS
The ChemStation System includes a variety of tank sizes, dispensing methods and accessories designed to meet customers' individual requirements

SPECIALIZED EDUCATION
ChemStation provides its partners with product and procedure education, Right-to-Know and safety seminars.